Events for 2014 celebration of Public Domain
Public domain at IV Festival di Piazza San Giovanni
From June 20 to July 19 2014
Palazzo Chiablese - courtyard
Liceo Teatro Nuovo Coreutico e Teatrale - TNT professional courses
Giovane è la danza, giovane è il teatro - Danza classica e contemporanea - Azioni performative, corti teatrali a cura di Girolamo Angione, Antonio Della Monica, Gabriele Bolletta, Domenico Berardi, Franca Dorato, Gianni Mancini, Paolo Zaltron
La quarta edizione del Festival di Piazza San Giovanni sarà dedicata quest'anno a Germana Erba, che ne è stata l'ispiratrice e sostenitrice attenta e appassionata, sempre con competenza ed entusiasmo, valorizzandone la caratteristica di occasione di incontro e confronto per giovani artisti e di diffusione d'arte e di cultura.
Il 20 giugno sarà una serata dedicata anche alla presentazione di alcuni "corti teatrali" che, nati nell'ambito del progetto per le celebrazioni degli autori che di anno in anno diventano di Pubblico Dominio promosso dal Politecnico, dalle Biblioteche Civiche, dall'Università di Torino e dalla Fondazione Teatro Nuovo, hanno ormai assunto la valenza di vere e proprie azioni performative.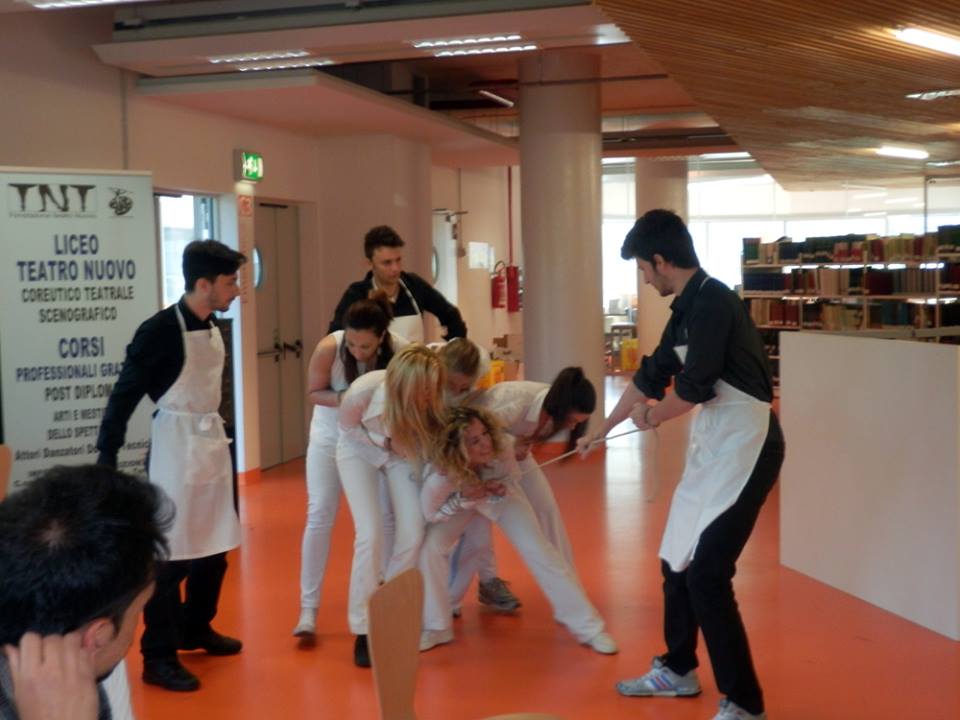 Wednesday May 28, 2014 at 10:00 a.m.
Biblioteca Centrale di Ingegneria - reading rooms
Politecnico di Torino
La psiche degli animali (The animals' psyche), a book by Martinetti, inspires this performance, to show the philosopher's thought. He asserts that the animals are endowed with intellect and conscience as well as the humans, thus ethics must not be restricted to human-to-human relationships, but it should rather be extended to the research of wealth and happiness for all those creatures provided with a nervous system. Sure enough, he thinks, they can feel joy and pain as well as the humans.
The flashmob is the outcome of the Martinetti on stage project, realized within the #hackUniTO.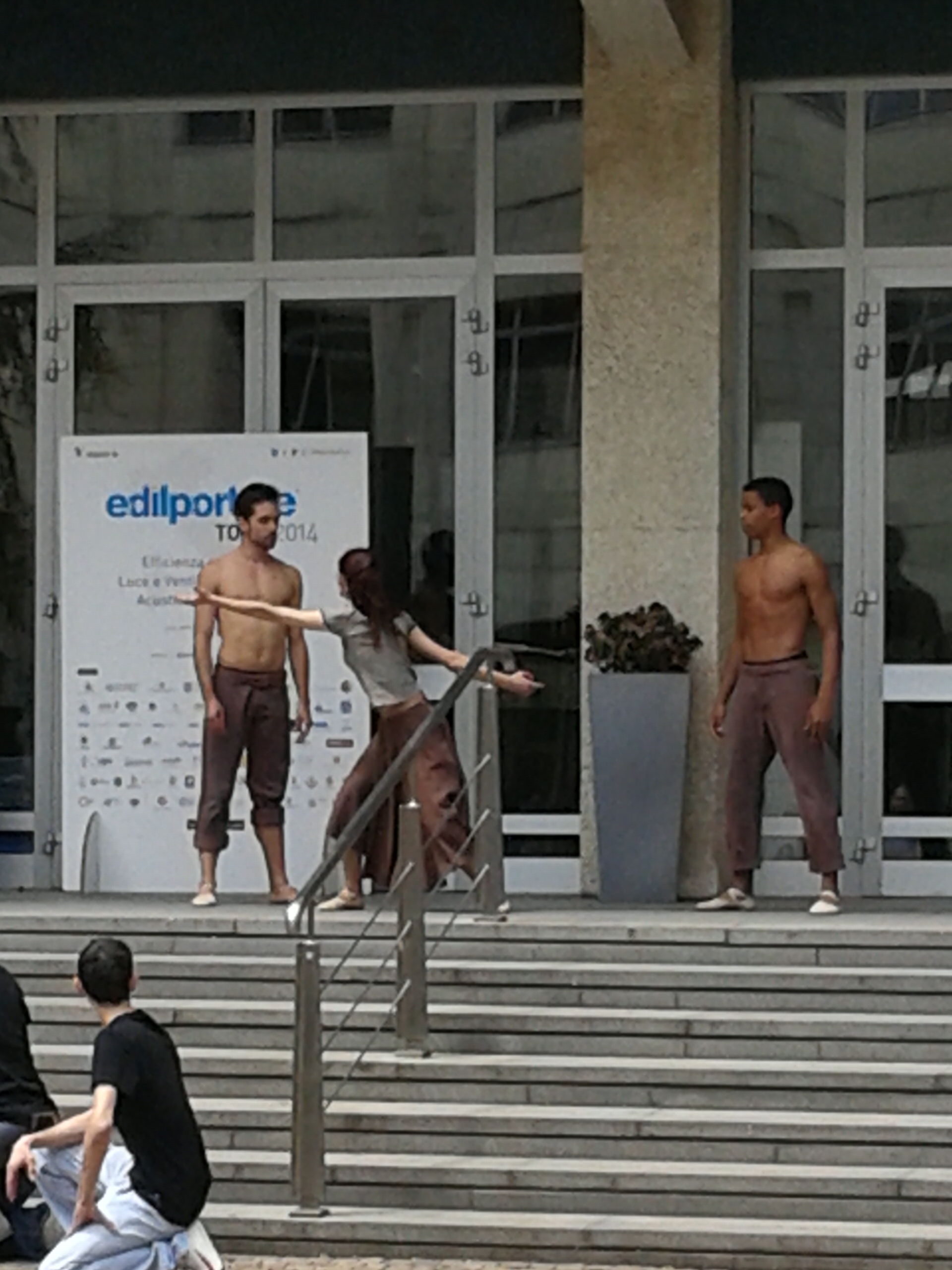 Tuesday May 20, 2014 at 1:00 p.m.
Courtyard before Aula Magna
Politecnico di Torino
The show is based on "Aleko" by Rachmaninov, on the libretto by Nemirovič-Dančenko, both entering the Public Domain this year.
Three pieces will be performed from this work: the opening choir, the women's dance and the closing choir.
May 12 to 17, 2014
Participation to #hackUniTO project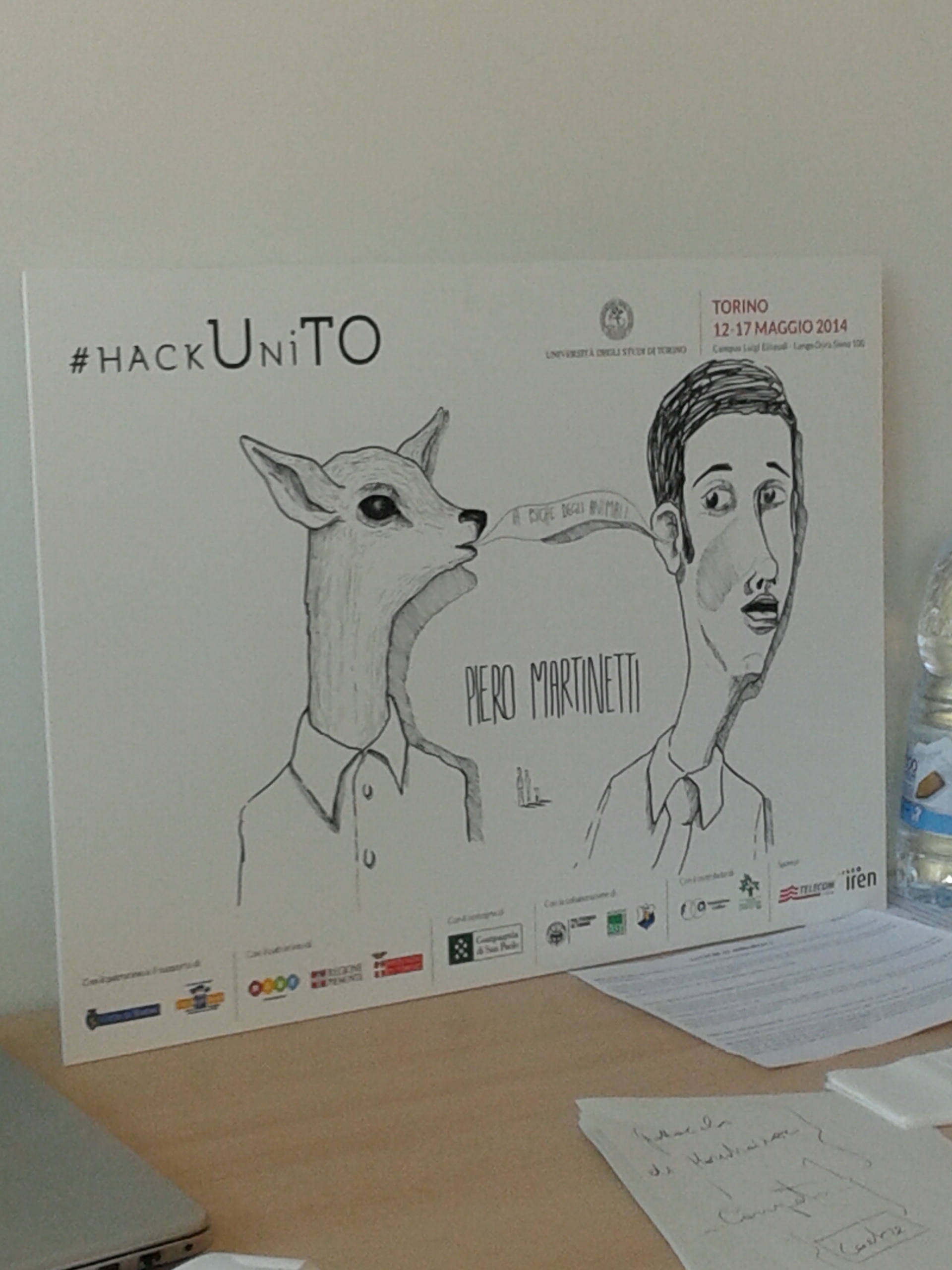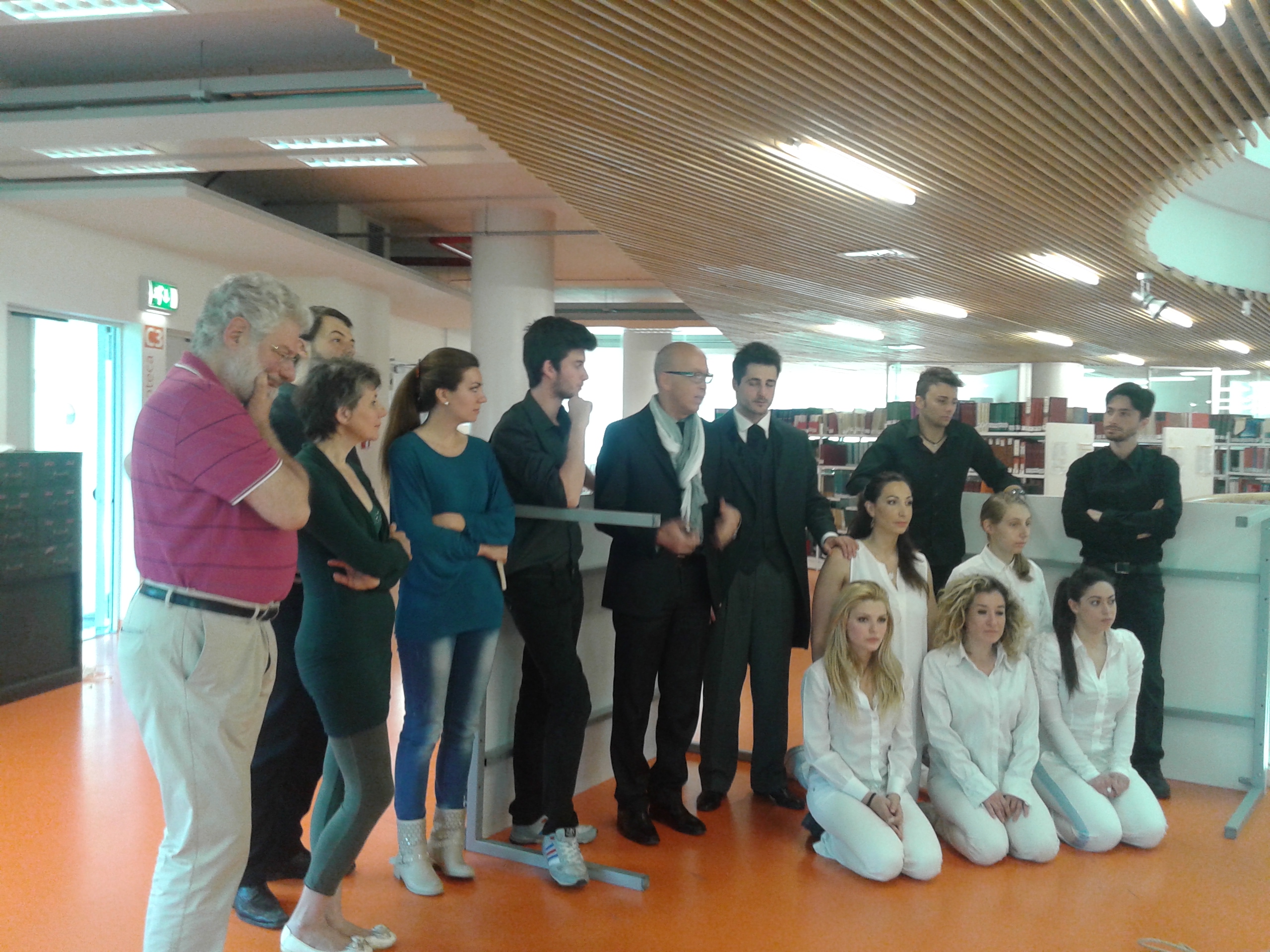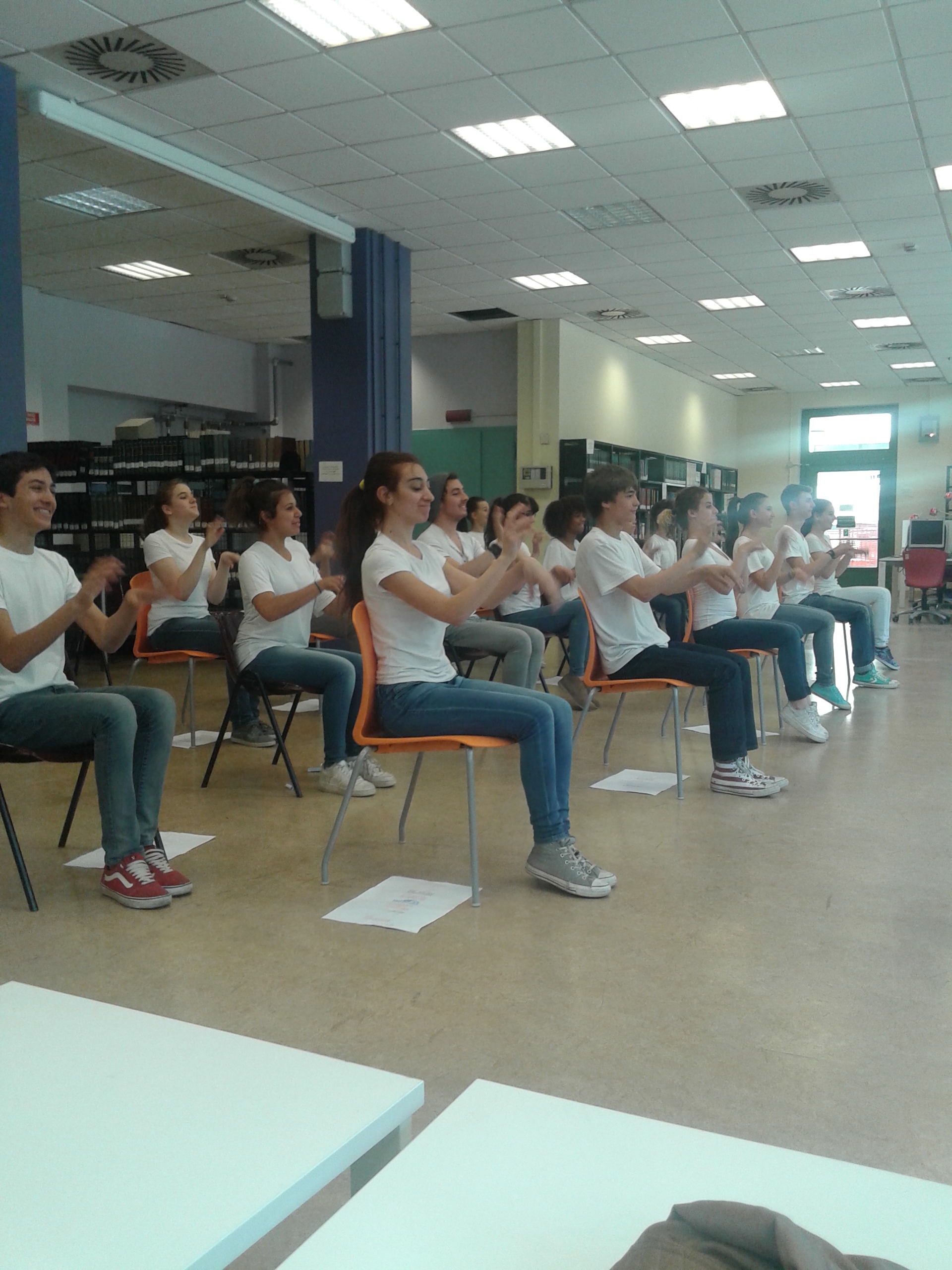 Camillo Olivetti meets children at Politecnico di Torino!
May 5, 8 e 9, 2014 from 9 o'clock a.m.
Children from primary schools in Turin are meeting Camillo Olivetti at Politecnico di Torino.
Within the initiative "Bambini e Bambine un giorno all'Università" (Children at University for a day), organized by the City of Turin, the Liceo teatrale, coreutico e scenografico del Teatro Nuovo will perform a show on Camillo Olivetti in the Central Library of Engineering's reading room.
The performance is one of the flashmobs proposed by Politecnico di Torino, together with University of Turin, Civic Libraries and Teatro Nuovo Foundation itself, to celebrate Public Domain in 2014.
The young actors will portray the main events in life and work of Camillo Olivetti, dead in 1943, father of Adriano, graduated at Politecnico di Torino and founder of the Olivetti firm.
Another short show will greet the children: "NON SPORCARE, PENSACI!" (Don't get dirty, think of it!). The performance is the result of a collaboration between Liceo Teatro Nuovo and AMIAT, and it's dedicated to the preservation of the environment, an asset that everybody should defend and protect.
Thursday, May 8, at 4 p.m. Arena Piemonte
Torino per l'Expo - Spazio Piemonte
Conference by Regione Piemonte and Comune di Torino.
This performance tells the realization of one of the best known works by Nigra: Il Borgo e il Castello Medievale del Valentino (the Medieval Village and Castle in Valentino Park) for the Esposizione Generale Italiana del 1884 (the 1884 world's fair). Ironically, but not disrespectfully, the show compares procedures, scheduling times and costs of the 1884 fair and the upcoming Expo2015.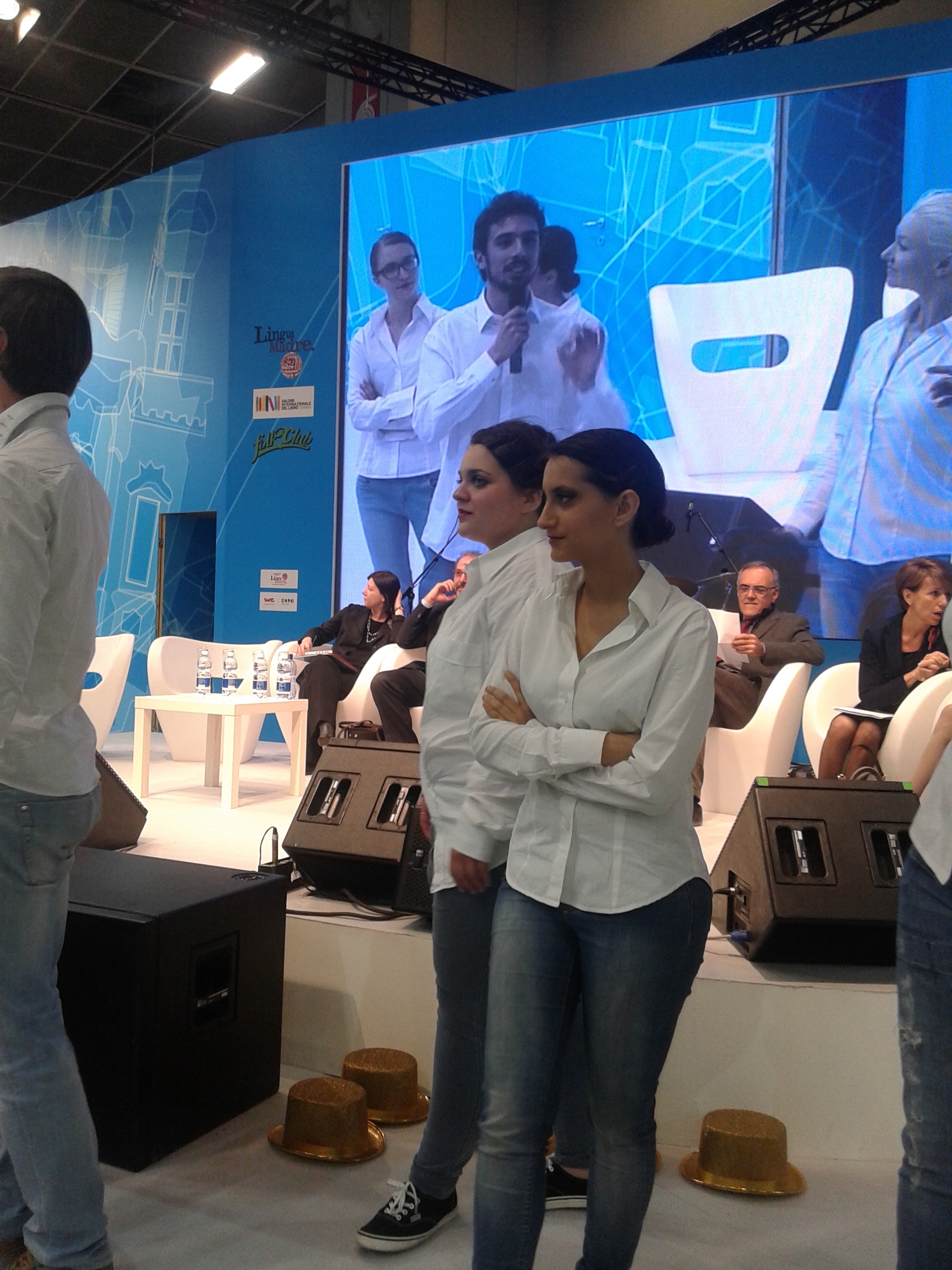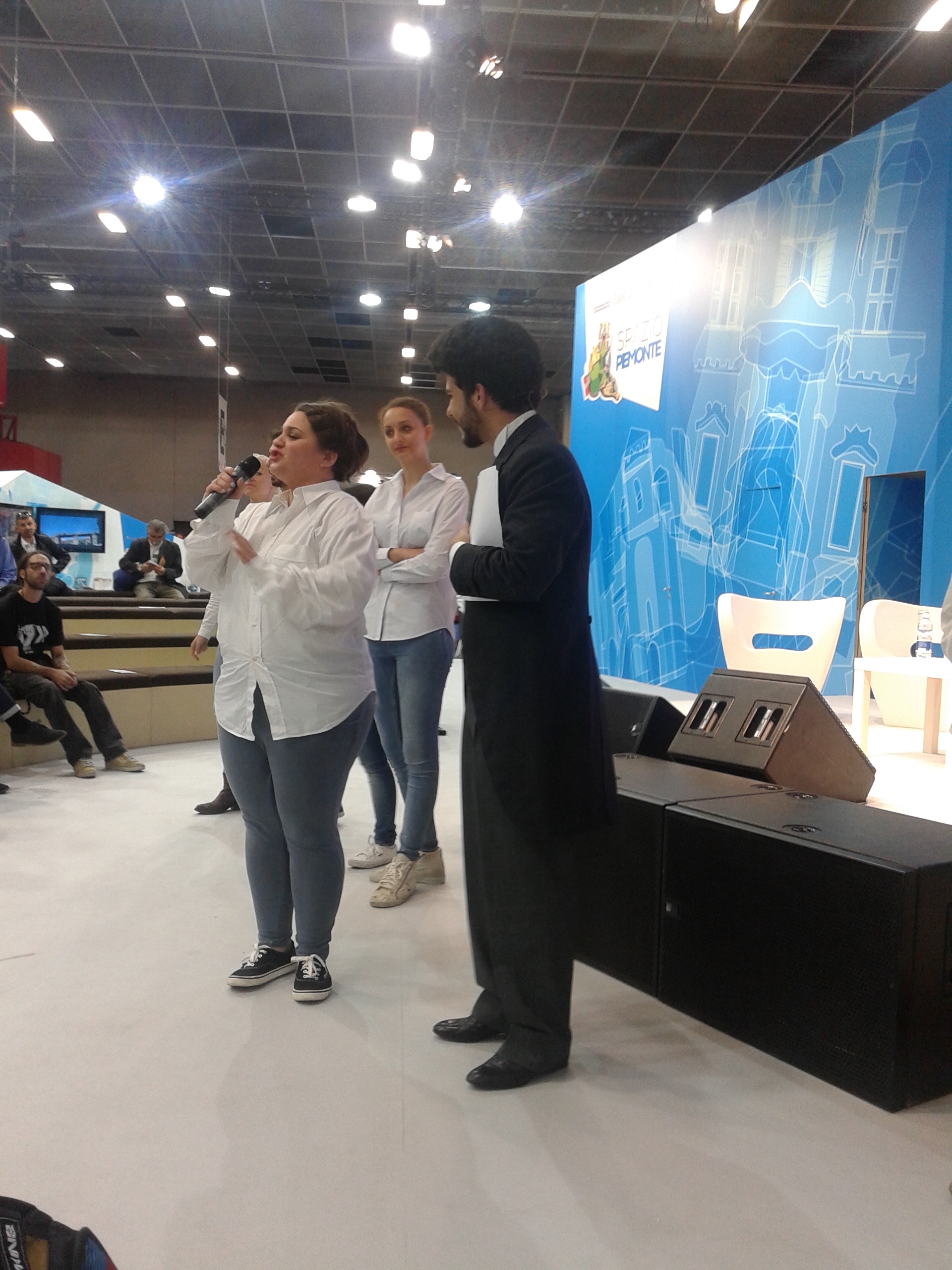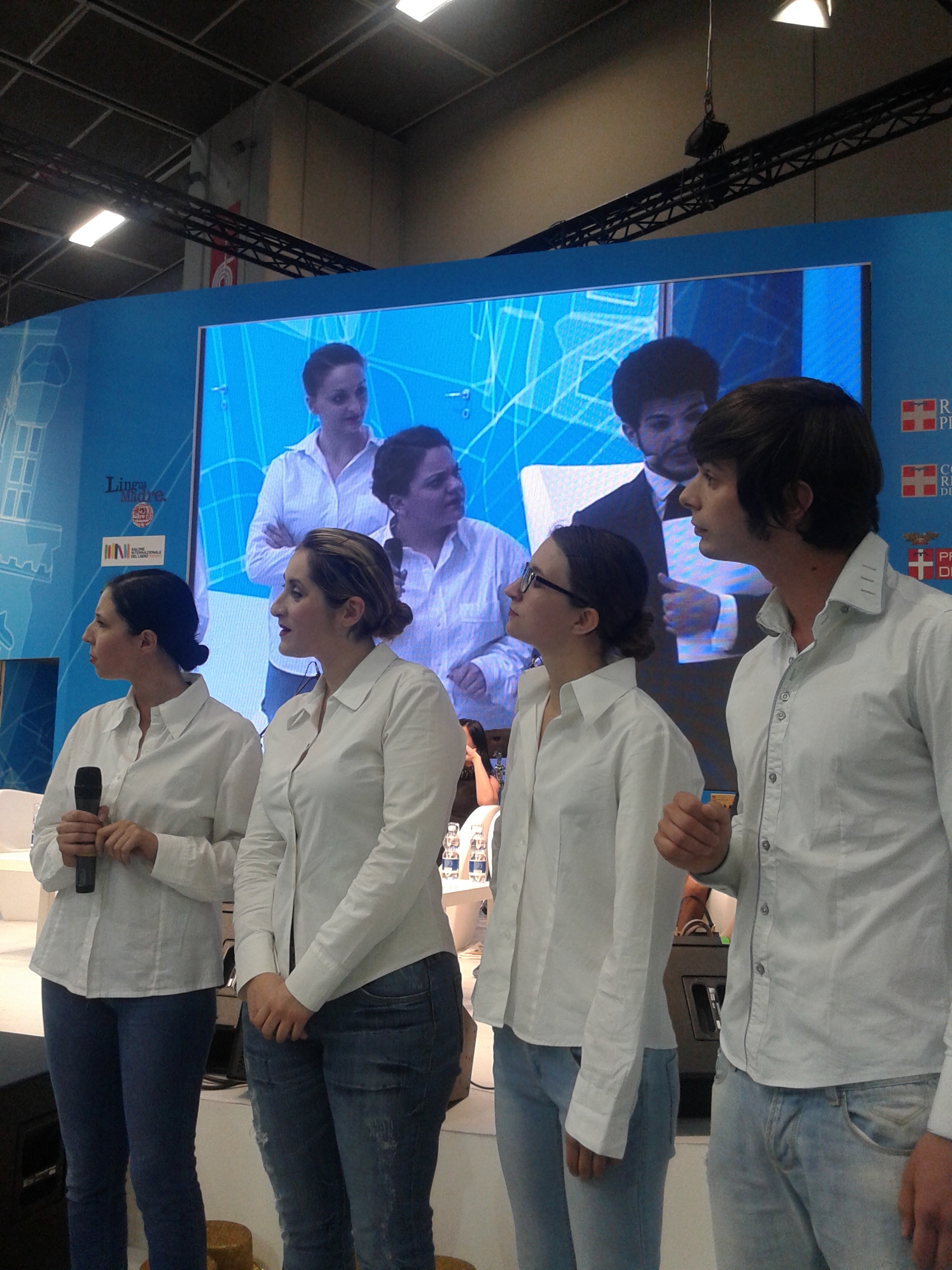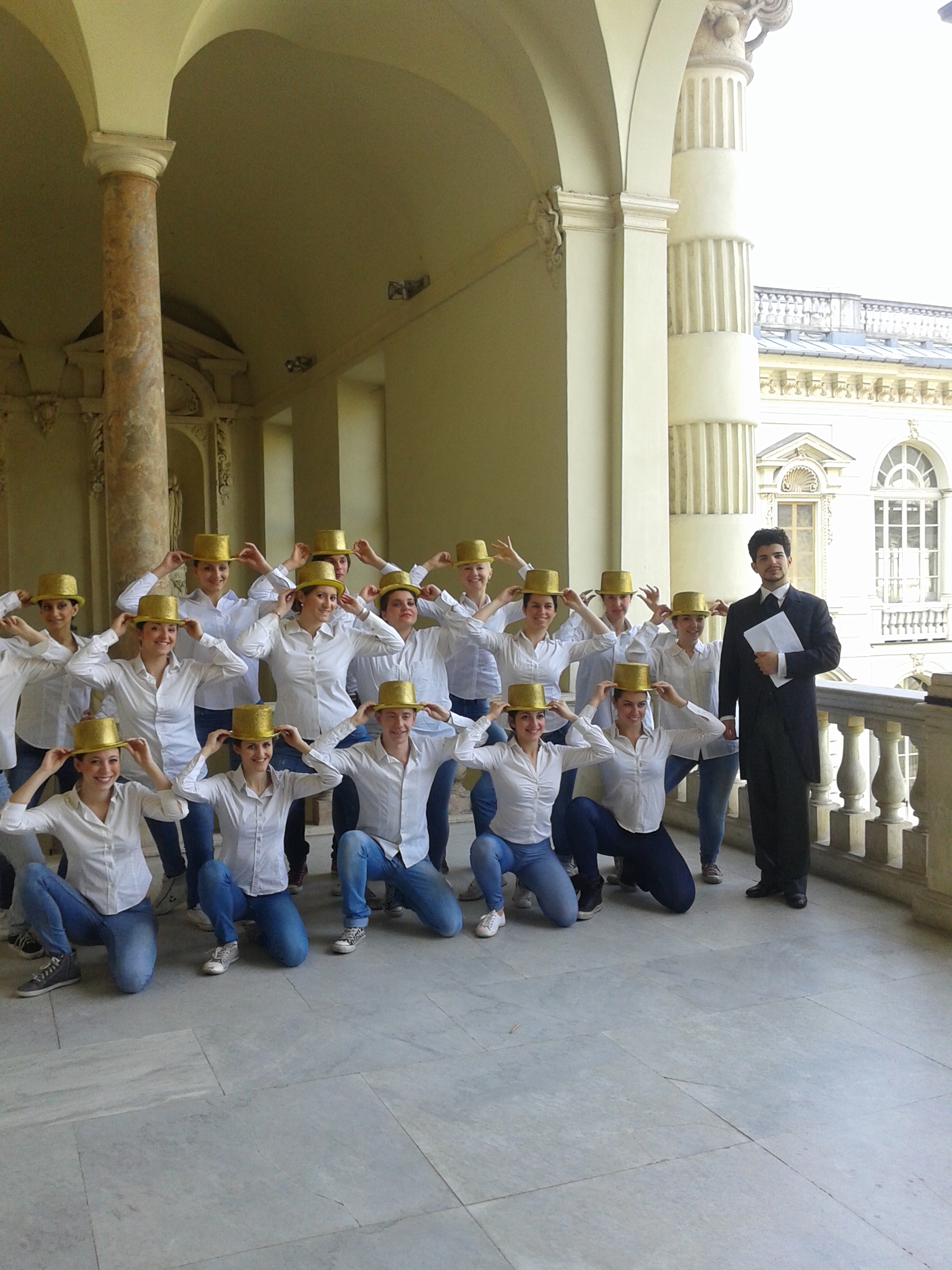 Flashmob on Carlo Nigra
Friday, April 11, 2014 at 11:00am
Castello del Valentino
Salone d'onore
At the end of the seminar Tutto quello che avreste voluto sapere sull'Open Access ma non avete mai osato chiedere (Everything You Always Wanted to Know About Open Access But Were Afraid to Ask) in which Prof. Juan Carlos De Martin - open access National Point of Reference for Italy in Brussels, as well as member of the open access task force of CESAER (Conference of European Schools for Advanced Engineering Education and Research) - will present history and reasons for open access, pointing out European and Italian situation,
a flashmob will take place on the figure of Carlo Nigra.
Inspired by the memories collected in a volume published in 1934, the performance tells about the realization of one of the best known works by Nigra: il Borgo e il Castello Medievale del Valentino (the Medieval Village and Castle in Valentino Park in Turin).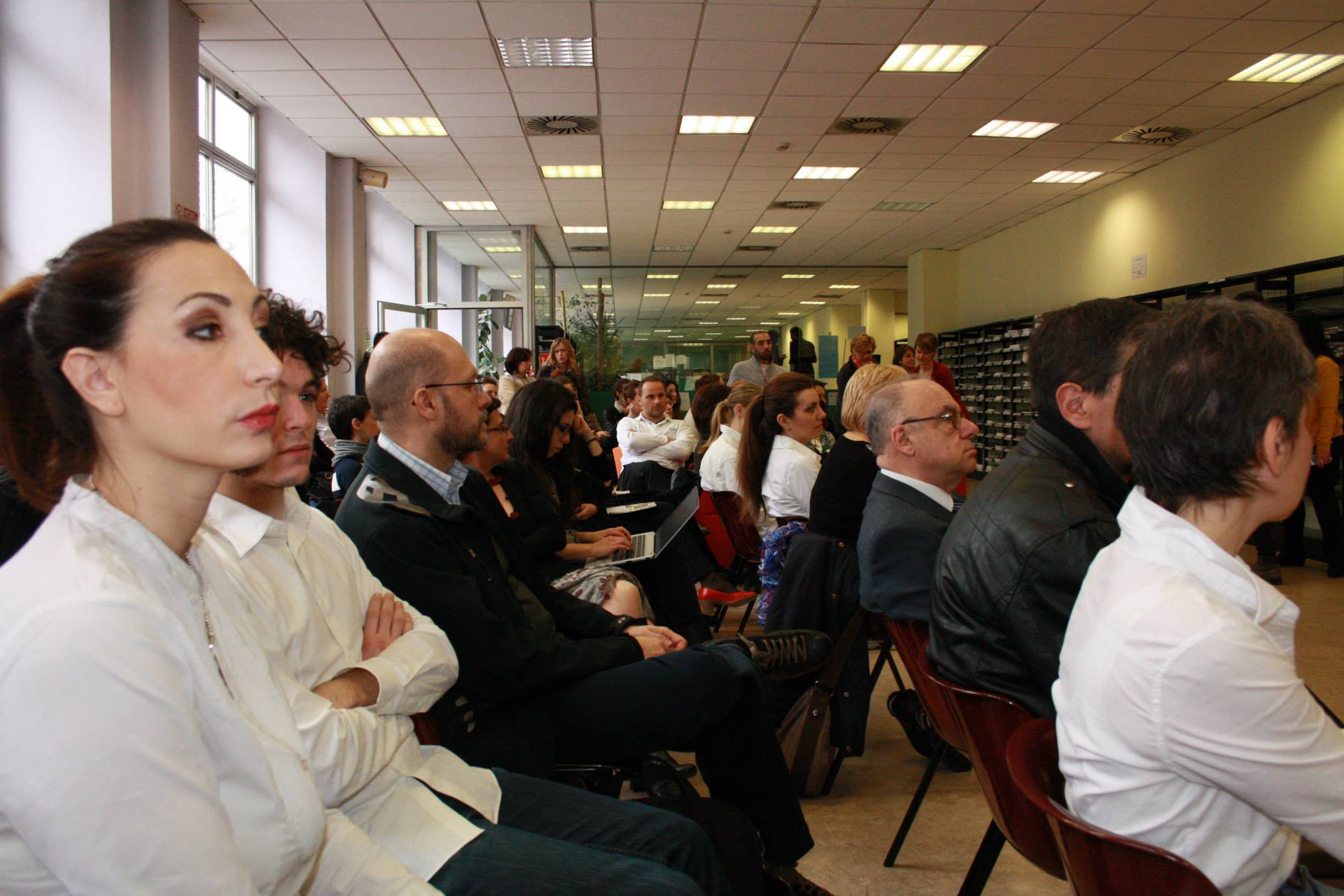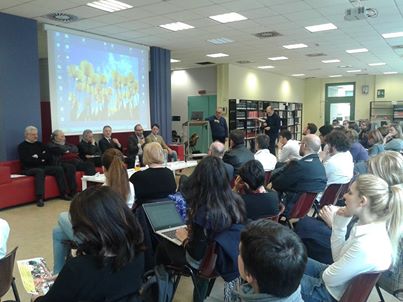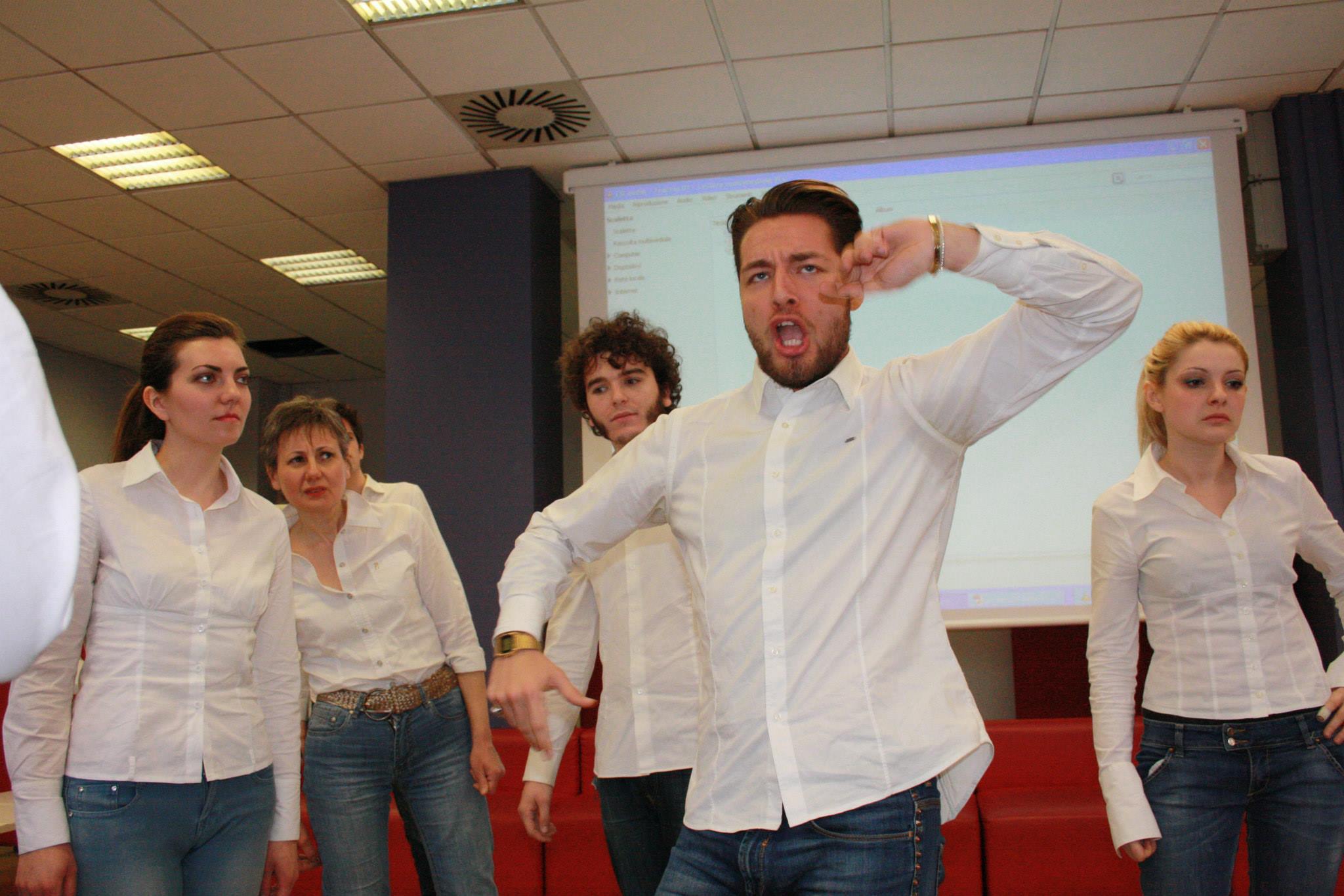 2014 Celebration of Public Domain
March 27, 2014 at 10:30am
Politecnico di Torino
Biblioteca Centrale di Ingegneria
New consultation room
Presents
Nicoletta Fiorio Plà, Area Bibliotecaria e Museale manager - Politecnico di Torino
Speakers
Juan Carlos De Martin, Rector's delegate for Library Services - Politecnico di Torino
Enrico Pasini, Rector's delegate for Sistema Bibliotecario di Ateneo - Università di Torino
Federico Morando, Nexa Center for Internet & Society, Politecnico di Torino - lead Creative Commons Italia
Paolo Messina, Biblioteche Civiche Torinesi manager
Girolamo Angione, director, teacher at Liceo Teatro Nuovo
Gian Mesturino, president of Fondazione Teatro Nuovo
Coordinates
Sergio Pace, Biblioteca Centrale di Architettura scientific coordinator - Politecnico di Torino